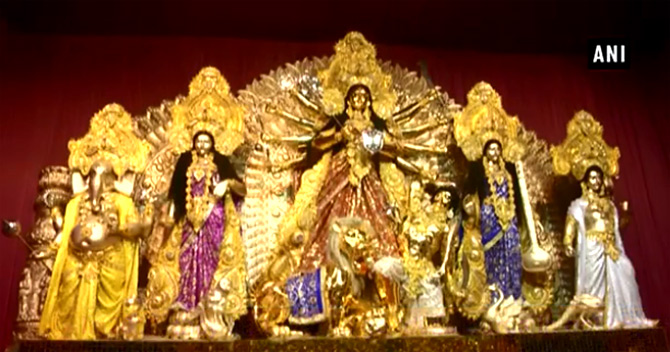 Photo courtesy: Rediff mail
The Gold made Durga idol is finally completed after three months of hard work, the idol is made of 50 kg of gold. The workers had worked day and night to frame and complete the Goddess Durga Idol in Kolkata.
Durga Puja in Kolkata has began full fledged and people has started to enjoy the festivity. The Puja community member said that they wanted to show that the machine cannot make any gold idol and innovative skills can make the Gold Goddess Durga idol.
Source: Rediff mail
Recommended for you