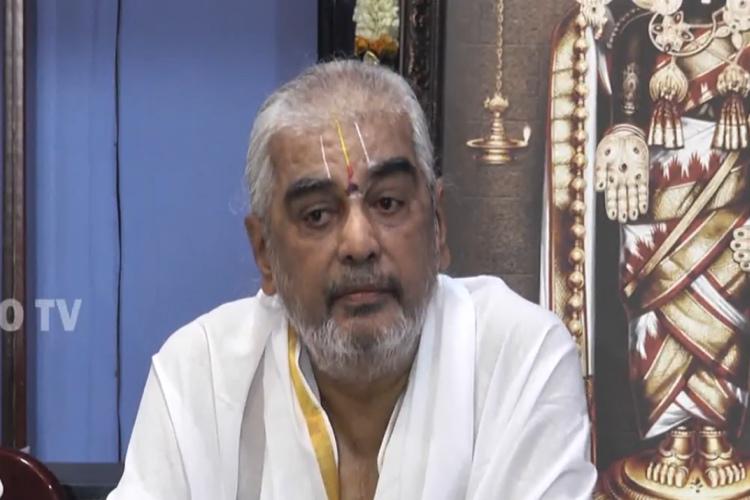 Photo courtesy: Thenewsminute
Tirupati Tirumala Devasthanam, the abode of Sri Lord Venkateswara is one of India's holiest places – visited by nearly 1 lakh daily on average. The temple priests are dedicated to temple service and the lord for generations. Several allegations of mismanagement has been made and the latest is by the head priest – which is truly a sad state of affairs.
These allegations include:
* appointment of eminent academicians to the temple management who do not believe in presiding deity in totality.
* absence of proper accounting of inventory of temple jewelry both new and old for several decades.
* control of even religious rituals carried out at this and other temples and appointment of priests at the temples.
* management of temple finances and even tax the temple income. So the question is how is this any different than during the Mughal period when "jizya" or a special tax was paid by non-Muslims to Muslim rulers?
* auction of temple lands to build homes for poor (a noble cause – but why temple lands).
From numerous stories and anecdotes, there are only tip of the iceberg – things could be much worse than anything has been reported so far…
Source: Rightlog.in
Recommended for you