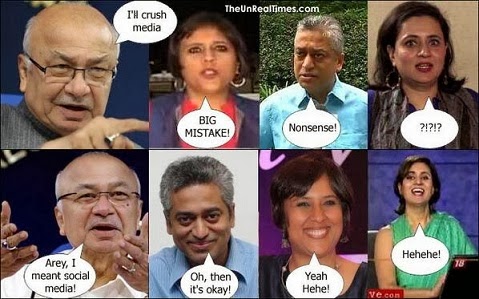 Photo courtesy: Google
CNN-IBN and its editor Sagarika Ghosh (spouse of Rajdeep Sardesai – also one with similar views) are well known for taking a proactive stance to actively promote anti-BJP and anti-Hindu ideology while promoting leftist and unbalanced secular ideaology through their media groups. They seem to take a similar active interest to defame the likes of PM Narendra Modi, Dr Subramanian Swamy and Mr Ram Jethmalani.
In a recent interview (Video Source -Satyavijayi.com),
Sagarika Ghose tried to do this in an interview with Mr Ram Jethmalani who is a very senior lawyer in the Supreme Court. But this time Mr Ram Jethmalani thrashed Sagarika and her news channel and made her look aggresive, sensationalist, and not worthy of being a seasoned journalist.
Source: Satyavijayi
Recommended for you