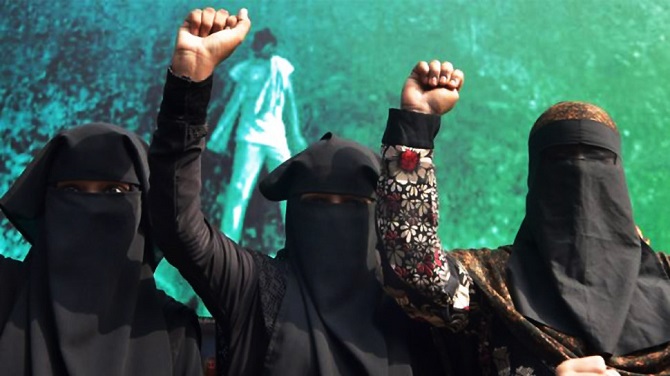 Photo courtesy: Zee News
Muslim women won the hard fought battle to ban triple talaq after the Lok Sabha recently passed the bill, and Rajya Sabha soon will to make instant "triple talaq" illegal. Till now, Muslim women lived in constant fear of being divorced by a man anytime, over the phone, thru text messages, email or by post – just by saying TALAQ, TALAQ, TALAQ.
All this started when a divorced Muslim women and mother of two children approached the Indian courts (and fully supported by the present NDA government) which ruled this practice to be illegal. With confidence and awareness from this win, Muslim women are out to make polygamy illegal – a practice where a Muslim man can have 4 wives.
SURVEY say 90+% OF MUSLIM WOMEN OPPOSE THIS & OTHER PRACTICES. And while this is expected to be A MAJOR BATTLE, Muslim women are taking on the fight to have in place a well-defined Muslim law that criminalizes polygamy, unilateral divorce, child custody and child marriage. WOW!!!
Source: Zee news
Recommended for you