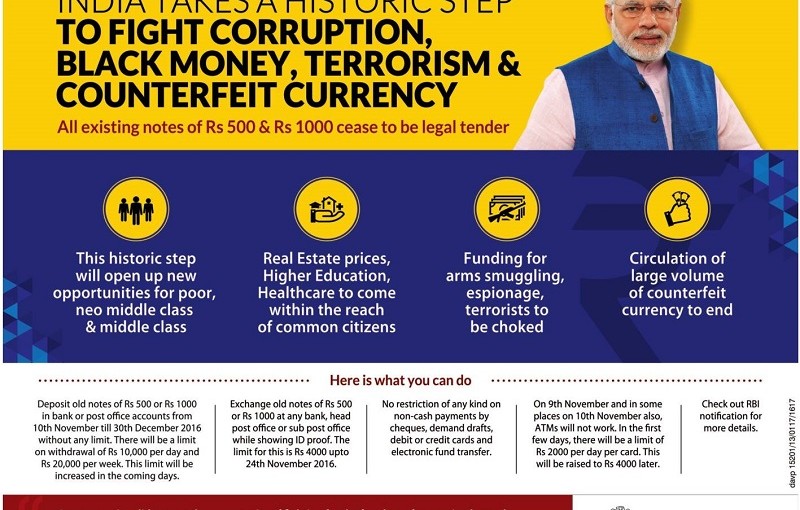 Photo courtesy: Google
No doubt, there is short-term pain and inconvenience. But there are several unexpected and/or unreported benefits to the Rs. 500 and Rs. 1,000 demonetization scheme. Some of these are: a) Maoists or Naxalites have reported been hit hard, b) Stone peling in Kashmir is suddenly stopped, c) there have been no more reports of school burning in J&K, d) Arhar dal prices have crashed in some parts of UP, e) Banks flush with over 3 lac crore of new funds is likely to lead to lower borrowing costs, f) Property prices may come down by 25%, g) All castes and communities stood in the same line, h) Pakistan's thousands of crore fake and genuine notes are now worthless, i) Havala trade has come to a stop, j) People have shown they are willing to bear short-term pains for long-term gains, k) there is starting to be fear about future actions on black money and tax avoidance.
So all in all an excellent decision!
Source: Facebook posts
Recommended for you