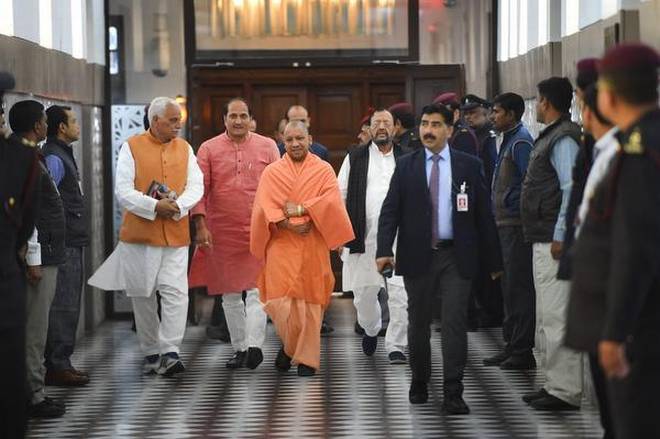 Photo courtesy: The Hindu
UP Chief Minister Shri Yogi Adityanath ji is coming under so much pressure to stop the Police action – or what media and opposition call "Police Encounters".
Criminals and their political sympathiers are feeling so much heat, why because of the such results to date according to some sources:
* Over 1,200 police actions
* 40+ criminals killed
* 300+ criminals injured
* Nearly 3,000 arrested
* Nearly 150 surrendered
* SHOCKINGLY, CRIMINALS WANT TO STAY IN JAIL DESPITE GETTING BAIL HAVE HAD THEIR BAIL BONDS CANCELLED AND GONE BACK TO JAIL – doubt we have heard of this before.
So Uttar Pradesh and India says, Sir please continue your good work, we are with you even if a small section is blaming you!!!
Source: The Hindu
Recommended for you