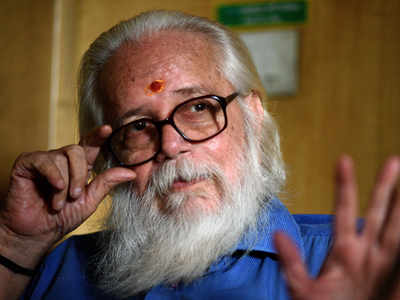 Photo courtesy: Google
Nambi Narayanan was arrested along with another scientist in 1994 for stealing ISRO (Indian Space Research Organisation) secrets and selling to 2 women from Maldives.
Narayanan was acquitted in this case. But now the Supreme Court has awarded Rs. 50 lakhs as "blatant violation" of his right to light – which is a precedent setting ruling, and in addition Narayanan will continue his civil lawsuit against the Kerala government for this wrongful arrest.
Hope Narayanan gets justice due to him. In addition several of our Space and Nuclear scientists have died mysteriously – are there foreign hands who wish to stop India's advancement? These need to be fully investigated and our scientists safeguarde…
Source: Timesofindia
Recommended for you