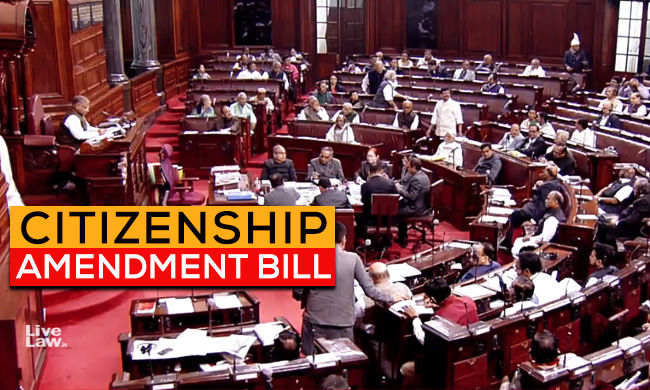 Photo courtesy: Livelaw.in
India's parliament finally passed the historic "Citizenship Amendment Bill". This enables state sponsored persecuted minorities (Hindus mostly but also Jains, Sikhs, Parsis and Christians) of 3 neighbouring muslim countries only (Afghanistan, Bangladesh and Pakistan only) to seek refugee status in India, and after certain waiting periods to seek full citizenship. THE BILL REALLY GIVES REFUGEE & CITIZENSHIP RELIEF TO THE LEFTOVER MINORITIES OF THESE COUNTRIES AS A RESULT OF PARTITION. Minorities in these countries have faced state sponsored and/or political sponsored persecutions – rape, forced conversions, inability to practise their ancestral religion and it's like. Sadly due to such pressure crores had already converted to islam or were killed.
So what about Muslims: the simple answer is Muslims do not face persecution from the Islamic state. Yes there could be other persecution at individual or local level, but that can happen in any country. For example Blacks in USA, Jews in Europe, Christians in the MIddle East. So the CAB cannot be made to include all such persecutions, especially those faced by Muslims from their Islamic state. AND IN RESPONSE TO THE PROTESTING SECULARS ==> INDIA CANNOT GIVE CITIZENSHIP TO MUSLIMS OF ANY COUNTRY WHO COME TO INDIA. THEY HAVE THEIR OWN COUNTRY.
Source: swarajyamag
Recommended for you