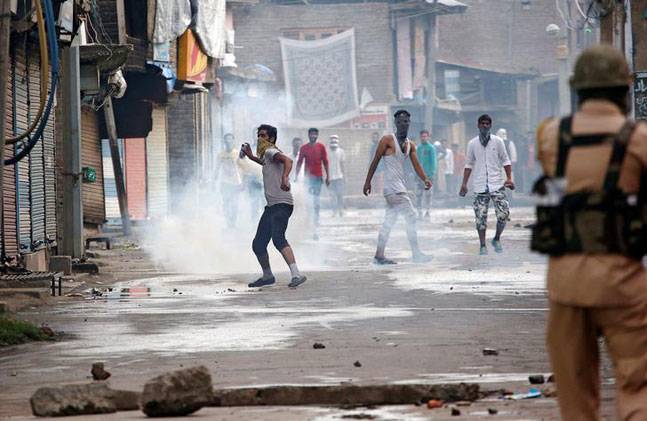 Photo: India Today
Jihadis hate Pellet Guns. To quote, "pellet guns have put the fear of the God in those who want to turn the Valley into a clone of either Pakistan or the Islamic State, or both". In previous times, huge stone-pelting mobs who greatly out-numbered security forces would cause them to run for cover or get lynched. Our soldiers would be angry, humiliated and demoralized, and the jihadis celebrated their victory. With pellet guns, no more. The mobs with terrorists hiding behind them, had to face the pellet guns and the security forces had some protection. The jihadis and their "secular media" friends hate these pellet guns as Poke-marked bodies and faces are bad advertisement for those who want to join jihad – the scary faces scares away future recruiters, so no new recruits. So continue to aggressively USE PELLET GUNS, a good offense is the best defense.
Source: Daily Pioneer
OurVoice WeRIndia
30 Aug 2016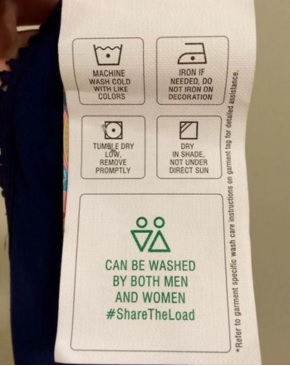 Photo: Yahoo
An advertisement by a popular detergent brand in India which has gone viral has had a positive social impact. The Ad titled "#ShareTheLoad campaign" features a father writing a letter to his daughter who he sees doing the daily chores including laundry – the moment she returns home from a full day at work. In his letter, the father apologizes to his daughter for teaching her that only she was expected to handle the house work alone. The father then blames himself and also many other fathers who failed to set an example of assisting with chores of the home. The result has been that this Ad has gone viral and more than 15 lakh husbands have pledged to "share the load", a good start but a looo……….oooong way to go.
Source: Yahoo
OurVoice WeRIndia
18 Apr 2016