Tag: All India Muslim Personal Law Board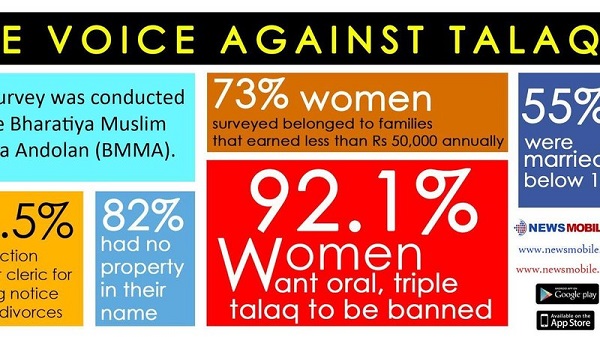 Photo: Google
The nation await the Supreme Court judgement on oral talaq, which is opposed by millions of women. The Government of India joined the petition by Muslim women to see the ban of this practice and even offered stated that they would bring a law to ban this. However, the All India Muslim Personal Law Board, an unelected body which claims to represent all Muslims kept resisting and resisting on the grounds this is a religious practice and cannot be interfered with. Suddenly, the AIMPLB has a change of heart. They have now filed an affidavit with the Supreme Court which states that "ANY MUSLIM MAIN WHO RESORTS TO TRIPLE TALAQ WILL FACE SOCIAL BOYCOTT". This is along with other actions. Obviously the Muslim Board is not just late to the petition being heard by the Supreme Court, but they at least 70 years too late since independence?
Source: Daily Pioneer
OurVoice WeRIndia
25 May 2017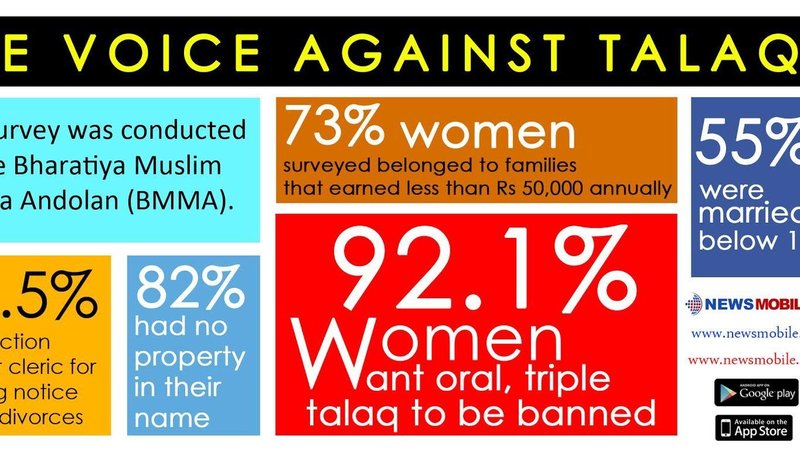 Photo: Change.org
You must hear what the All India Muslim Personal Law Board (AIMPLB) largely an unelected body, recently told the Supreme Court: 1) As Men are better at controlling emotions than women, hence only Husbands have been granted the triple talaq mode of oral divorce; and 2) they also defended polygamy, where a Muslim man can have up to four wives by stating that this was necessary to prevent illicit sex and was a way to protect women. It would be nice to hear women's perspective, but clearly several muslim women organizations are now in the forefront to ban both practices. Triple talaq and polygamy is banned in several countries and even some which are muslim majority, where only courts can grant divorce. So in India, a country governed by a constitution and inviolable right to equality to all, should not this apply to our significant muslim population? Why is the AIMPLB sticking to medieval ideas?
Source: TOI
OurVoice WeRIndia
9 Sep 2016