Tag: Border Security Force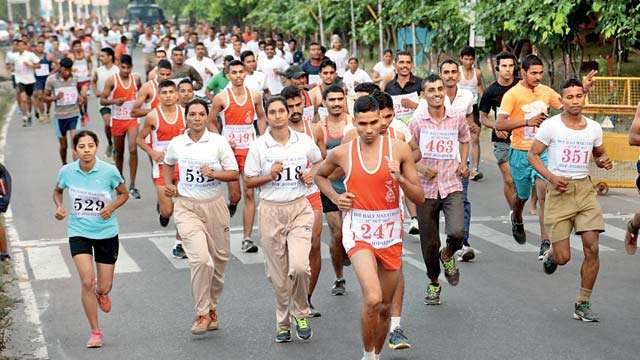 Photo: DNA India
In a first of its kind, the city of Jodhpur organised a 21 km (or half marathon) was to salute the soldiers of the Border Security Force (BSF), and in addition less intense races for children, women and the general public. The BSF monitors the 6,500 km India-Pakistan border along with other divisions of the Indian Army. Additional several thousands of kilometers of border with Bangladesh, Nepal, China and in the North-East are also monitored by the BSF, Indian Army and others. The BSF has seen nearly 2,000 of its soldiers martyred and hundreds more injured. This race was to thank and salute the BSF for their service to the nation, to inspire patriotism and support unity efforts.
Source: DNA India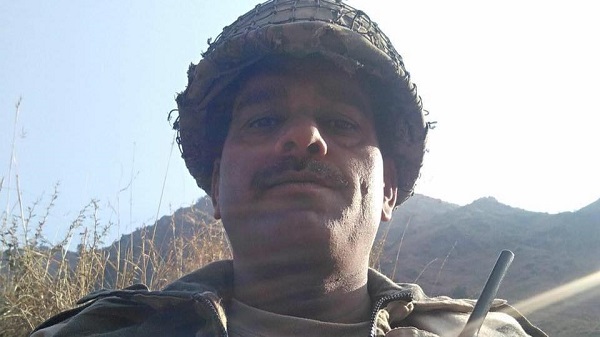 Photo: Hindustan Times
Tej Bahadur Yadav, the Border Security Force soldier is a hero. At great personal risk, by speaking out about the lack of proper food and diet and even possible corruption, he has ensure this critical issue is highlighted and addressed. In the process he has safeguarded the life, well being security of not only other BSF soldiers, and units but the possible existence of such terrible working conditions at all paramilitary and Indian armed forces locations. Our soldiers guard our borders in difficult terrain, extreme weather conditions against a hostile army. They cannot fight if they are hungry. Let their be full review of the working conditions and a proper fix follow. Any likely corruption should be eliminated. As Gautam Gambhir said, the news made us "gutted, distraught and ashamed". Let us not punish the messenger… really a hero!
Source: DailyO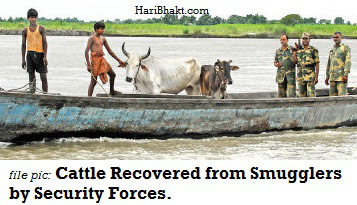 Photo: Google

Our Border Security Force, which deployed 30,000 additional force, has led to a major crackdown in the cross-border cattle and beef trade. Cattle smuggling is down over 70% and beef prices have gone up a lot in Bangladesh and some smugglers have been shot in the act. Now Bangladesh is protesting or should we say begging India to lift this. But – how can we? In our culture, we save and protect cows and cattle.

Source: Indian Express