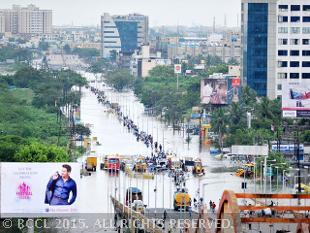 Photo: Economic Times
No surprise that both of these parties are working to capitalize on the fallout and disaster from the worst floods to hit Chennai and neighboring districts. But what is surprising is that both AIADMK and DMK want to ensure no third party or a new front emerges to dominate TN Politics. While both (DMK and AIADMK) are working to build goodwill through mostly door to door campaigning, they try not to push each other too much so as to create space for a new front or even a national party to make use of the situation," this was noted by keen political observers.
Source: Economic Times
OurVoice WeRIndia
25 Dec 2015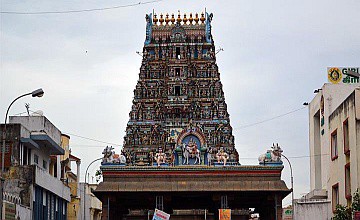 Temples have always been part of the community life. Now with the devastating floods which has disrupted lives of thousands, the famous Kapaleeswarar Temple and thousands of individuals and NGOs have stepped in to provide shelter, free food, and clothing.Chess Grandmaster Vishwanathan Anand who is travelling in Norway has opened his house to flood victims.
Source : India
OurVoice WeRIndia
9 Dec 2015