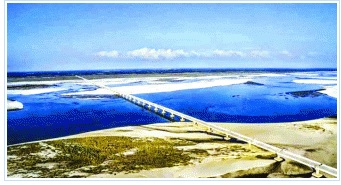 Photo: Daily Pioneer
9.15km long, as of now the longest river bridge over the Brahmaputra river in Assam will soon come into operation. It will be close to the China border, only about 100 km as the crow flies, and can carry battle tanks weighing over 60 tonnes. So the bridge will help with critically needed connectivity in the North-East, in this case for Assam and Arunachal Pradesh but also to build up our defenses, which was long overdue. The next bridge over the Brahmaputra is hundreds of kilometers away in a region with large distances but limited infrastructure.
Source: Daily Pioneer
OurVoice WeRIndia
19 May 2017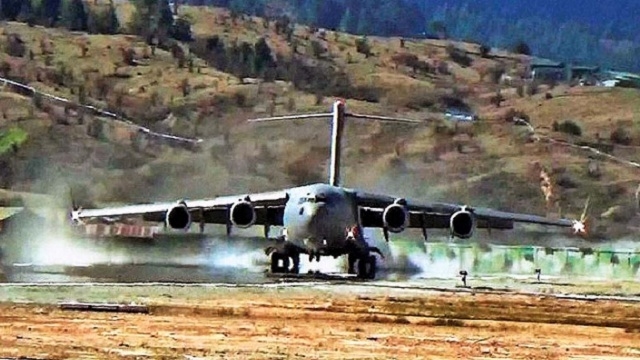 Photo: DNA India
The Indian Air force achieved a near impossible feat by landing the C-17 Globemaster, one of the largest military transport plane on the Mechuka Advanced Landing Ground (ALG), in Arunachal Pradesh at a height of 6,200 feet. Also, this is a short runway with only 4,200 feet. So the combination of a large plane landing at a high elevation on a short runway makes this a significant achievement.  Mechuka is near the China border and was a strategic location during the 162 Indo-China war. The alternative to this is road connectivity to Dibrugarh for rail/air connectivity, but that is 500 kilometers away and takes two days if roads are fine, assuming no flooding or washouts.
Source: DNA India
OurVoice WeRIndia
4 Nov 2016