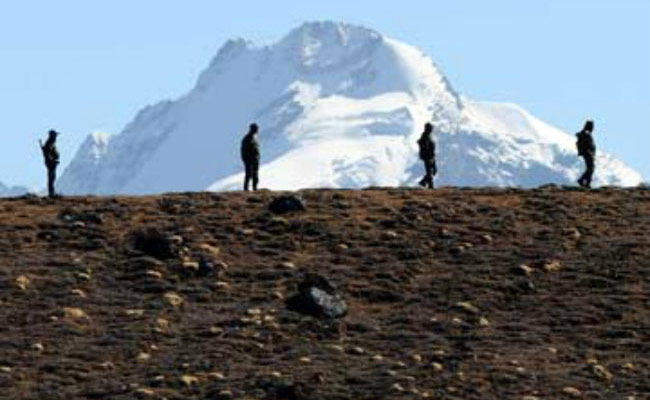 Photo: NDTV
Recently, it is learned that Chinese – both military and civilian personnel entered more than 1 kilometer inside Arunachal Pradesh in the Tuting for rail track building and alignment. They brought bull dozers, excavators and other heavy machinery to begin their work. Both villagers and Indian ITBP and army personnel noticed the intrusion per news reports. So after the nearly 75 day long and tense standoff in Doklam, what were the Chinese thinking: that this is their territory and they can come and go as they please, or Indian don't want any confrontation and would be passive or do nothing, or possibly they may be testing how much and how far can they push Indians – as an offensive strategy? Our forces have been neither passive or looked the other way. During this intrusion, Indian forces have already confiscated their equipment.
In Doklam, China ended up looking as the loser, and may see the same result again and again and again.
Source: NDTV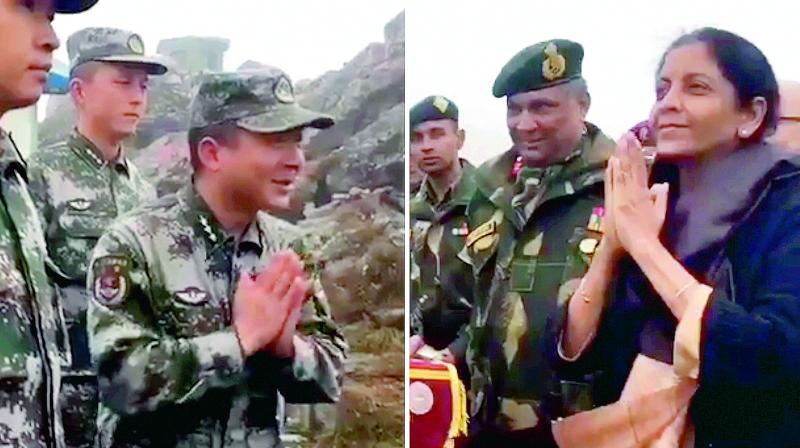 Photo: Deccan Chronicle
Nirmala Sitharaman, the recently appointed and India's first ever Lady Defence Minister paid a visit to the sensitive Nathu La, the Sikkim – Tibet (disputed territory) border point. All Ms. Sitharam said was the simple and the common "NAMASTE" forcing the Chinese Generals to return the favour and the Chinese media to gaga over this – and seeing it as goodwill gesture – after them trying to force a war on India and Bhutan just several weeks earlier. The video went viral. [Weeks earlier viral videos were circulating about the overconfident and cocky outcome of a India-China war…] Coming back to the minister action, this natural gesture was most likely spontaneous. All this just leaves us wondering as to what prevents the Chinese or the Pakistanis to dwell in some simple actions to build goodwill, rather than trying to kill our soldiers and people or disturb border peace?
Source: NDTV
Photo: Google

First nearly 300 Chinese soldiers crossed the Indian border from four points in Arunachal Pradesh and tried to get aggressive and physically attack Indian soldiers. There was a mild scuffle and could be physical injuries on both sides but the Chinese were overpowered. Then some Chinese officers with an interpreter presented chocolates to the Indian Army counterparts apparently to cool the tension. So besides needless injuries, what else was the point other than some adolescent stupidity? Even the Chinese soldiers are probably wondering what was the point of all this?

Source: Zee News