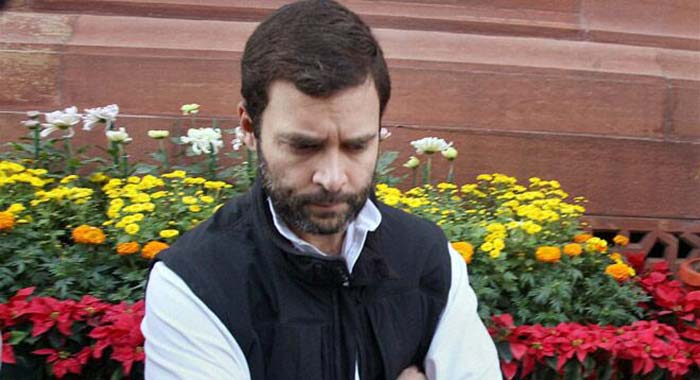 Photo: Niticentral
ML Fotedar, a senior Congress leader had the guts to say- "Rahul Gandhi's leadership is unacceptable to the people of this country and Sonia Gandhi has her best years behind her". The Congress party has no one to provide direction – it has made wrong choices while appointing opposition leaders in both Houses of Parliament, and even the pointless disruption of the parliament for petty gains. In fact, there is nothing right which the party has done or is doing. It saddens me that the Nehru–Indira legacy might be reaching a dead end?
Source: Niticentral
OurVoice WeRIndia
26 Oct 2015

Photo: Google
A controversial Trinamool Congress leader recently allegedly made a hate speech, asking local party workers to drown CPM workers. In November 2013, the same leader threatened to cut off the hands of Congress workers who try to damage the West Bengal CM's hoardings.
Source: Times of India
OurVoice WeRIndia
29 Sep 2015
"We still have people in the adivasi belt living on berries and catching bats at night and eating squirrels. That's human dignity at its lowest. Reality hasn't yet sunk in for Rahul. Going somewhere and sitting and eating food in a dalit house is not a solution, THAT'S JUST DRAMATICS" – says former Punjab chief minister Amrinder Singh.
Source: Times of India
OurVoice WeRIndia
23 Sep 2015