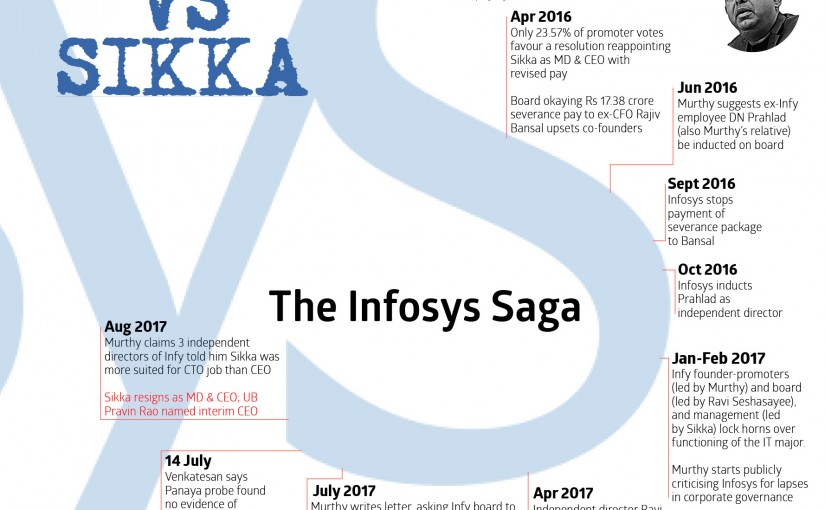 Photo: Firstpost
Vishak Sikka, the first non-founder CEO of Infosys resigns under pressure and constant challenging by Narayan Murthy, one of the founders of Infosys and a two time past CEO. Under his short tenure of less than three years sales and profits both increased. So what was the problem? Really simple:
1) Narayana Murthy's continuous assault was one main reason, and
2) continuous noise over the same things, malicious attacks and drumbeats of distractions and on and on…
Infosys was in the midst of a structural transformation… all this takes times, and CEOs could make mistakes. Founders or those with significant shareholding should stop interfering in their former companies and move on. That is usually a difficult thing for founders to do and even harder for Indians to let go, whether inside or outside the home… this is limiting our achieving world class…
Source: Firstpost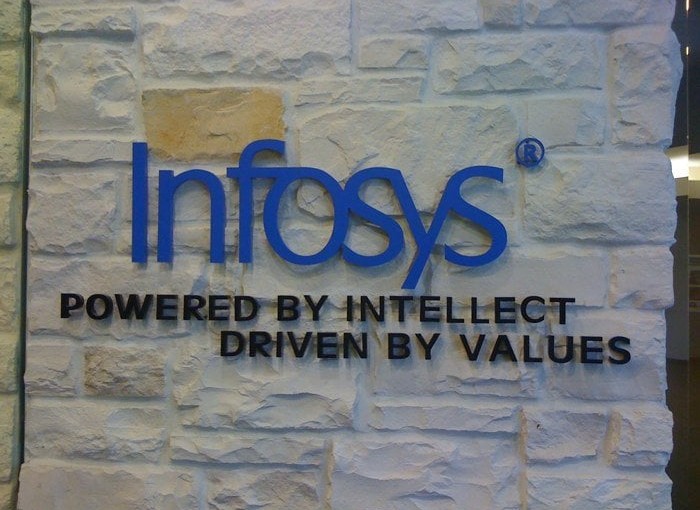 Photo: Yelp.com
USA under the new government is working on making changes to the critical H1-B visas that Infosys and several other Indian IT companies have benefited. To presumably deflect this political pressure, Inforsys has announced plans to hire more than 10,000 US locals in programming, artificial intelligence and R&D and setup four technology and innovation hubs. With these changes, Infosys would be still be based in Bengaluru, India but could see a big shift of work to USA, which could the start of them looking more more like an American company…Other of its local Indian competitors are equally affected by the growing USA restrictions, but have yet to announce such ambitious USA expansion plans.
Source: Times of India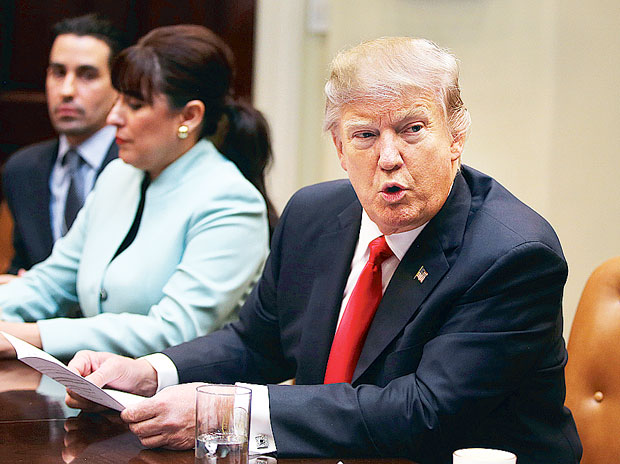 Photo: Business Standard

US President as part of the "Buy American, Hire American" executive order, now seeks to put major restrictions on Indian technology sub-contractors – Infosys, TCS, Wipro, Cognizant normal business. The US order is in USA's best interests. Indian companies – including IT companies should look at this as an opportunity and change their business models and business practices to succeed. Knowledgeable people would say our companies are doing business the same easy business of hiring thousands of programmers to do simple / basic coding work and project management since Y2K – life was comfortable with multi-year contracts. Change is a fact of life and complaining and sulking wont do. This is business and our IT companies which are amongst the richest need to think strategically and take calculated risks in this new era to succeed.

Source: Reuters