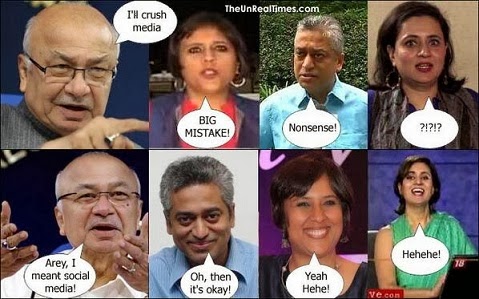 Photo: Google
CNN-IBN and its editor Sagarika Ghosh (spouse of Rajdeep Sardesai – also one with similar views) are well known for taking a proactive stance to actively promote anti-BJP and anti-Hindu ideology while promoting leftist and unbalanced secular ideaology through their media groups. They seem to take a similar active interest to defame the likes of PM Narendra Modi, Dr Subramanian Swamy and Mr Ram Jethmalani.
In a recent interview (Video Source -Satyavijayi.com),
Sagarika Ghose tried to do this in an interview with Mr Ram Jethmalani who is a very senior lawyer in the Supreme Court. But this time Mr Ram Jethmalani thrashed Sagarika and her news channel and made her look aggresive, sensationalist, and not worthy of being a seasoned journalist.
Source: Satyavijayi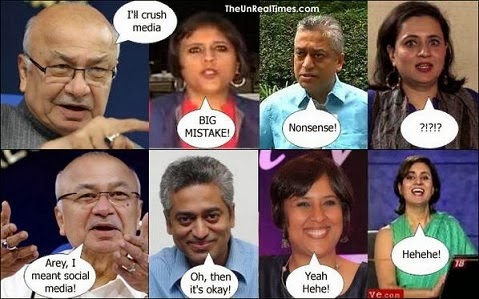 Photo: Google
Here could be one sample: Suzanna Arundhati Roy is neice of Prannoy Roy (CEO of NDTV) Prannoy Roy is married to Radhika Roy Radhika Roy is sister of Brinda Karat (CPI(M)) Brinda Karat is married to Prakash Karat (CPI(M) — General Secretary) CPI(M)'s senior member of Politburo and Parliamentary Group Leader is Sitaram Yechury. Sitaram Yechury is married to Seema Chisthi. Seema Chisthi is the Resident Editor of Indian Express Barkha Dutt works at NDTV Rajdeep Sardesai was Managing Editor at NDTV Rajdeep Sardesai is married to Sagrika Ghose Sagarika Ghose is the daughter of Bhaskar Ghose. Bhaskar Ghose was Director General of Doordarshan. Sagarika Ghose's aunt is Ruma Pal. Ruma Pal is former justice of Supreme Court. Sagarika Ghose's other aunt is Arundhati Ghose. Arundhati Ghose was India's permanent representative/ambassador to United Nations. Karan Thapar's mama (mother's brother) is married to Nayantara Sahgal who recently set the award-returning ball rolling. (Posted by Sanjay S as a comment on NDTV's facebook page).
Source: Facebook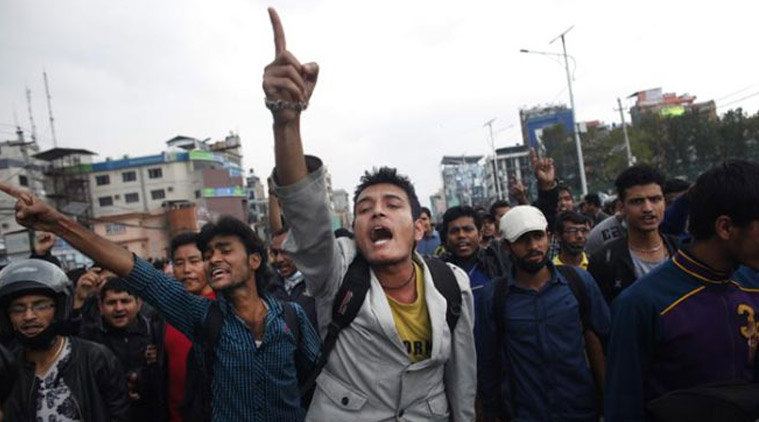 Photo: OpIndia

A recent survey of Mainstream media revealed: 80% are totally dissatisfied; 87% feel media is heavily biased and has an agenda; 70% feel prime time debates are chaos; and very importantly – nearly half feel there is a need for a fair and reliable media. It is hard to feel sorry for these educated media and journalists. With Social Media, they are losing eyeballs and now credibility too.