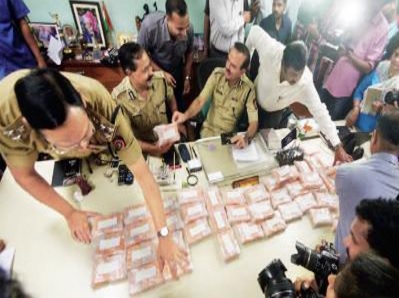 Photo: Times of India
Hundreds of Indians posing as US government officials called thousands of American citizens and conned them into getting paid over thousand crore. Employees in a handful of Indian based firms posed as officers and agents of the US IRS Service (equivalent to the Indian Income Tax department) and spoke with an American accent. The employees would tell the US Citizens that they owe $5,000, $10,000 or even larger amounts to the IRS, and if they failed to pay they would be arrested in less than 30 minutes. After some haggling the fee would be reduced. The US Citizens would be asked to buy prepaid cards and transfer the money to an American Bank account. This fraud scheme was quite effective especially as most people are afraid o the IRS, and looks like about five percent of the people got sucked into this. After Mumbai police got the tip from US authorities, Indian police have arrested over 600 people and more arrests could come.
Source: The Guardian
OurVoice WeRIndia
8 Oct 2016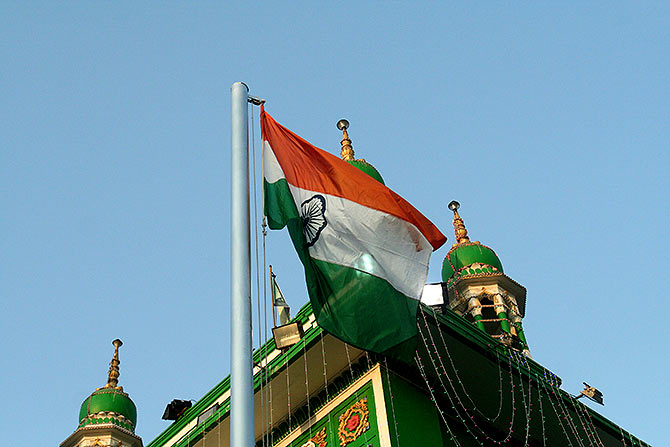 Photo: Rediff
For the first time since independence (but it just as well could be first time ever), hundreds of Muslims hoisted the Tricolour while chanting 'Bharat Mata Ki Jai' at Mumbai's Mahim dargah. This was followed by the playing of the National Anthem by the Mumbai Police Band, as the Muslim community joined the police officers. This dargah is visited by people of all faiths, as is common in India unlike almost anywhere else in the world. They could be good example for others to follow.
Source: Rediff
OurVoice WeRIndia
18 Mar 2016