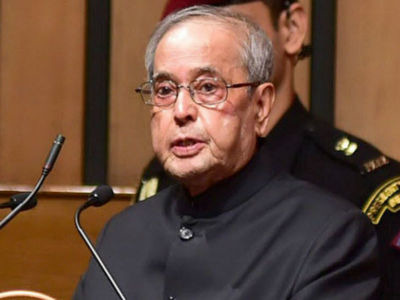 Former President of India, Pranab Mukherjee has accepted the invitation to speak at the convocation of RSS pracharaks… this is the RSS – which is the largest non-political organisation of its kind world over. The Congress party and all its leaders are shocked as Shri Mukherjee was with the Congress for over 50 years before being elected to become the President of India.
Congress which only highlights its secular credentials has decades, right from Nehru and Indira Gandhi been against the RSS and its ideology (no matter that it is all about nationalism), HAVE CONSIDERED THE ORGANISATION AS UNTOUCHABLE EVEN.
In recent years, the Congress party which has gone on to further please minorities and highlight its secular credentials. And as a result has been even more critical of the RSS – one is left to wonder if this is valid criticism, do they understand what this organisation's goals are, what are its beliefs, what are its day to day activities, are they open and transparent or visible to the public, how do communities view them, what services and emergency assistance they provide and much else.
Congress leaders have now frantically written letters to the former President to cancel its acceptance, some are even suggesting as to what should be said during the convocation address. Most others are nervously waiting to hear the speech…
Source: TOI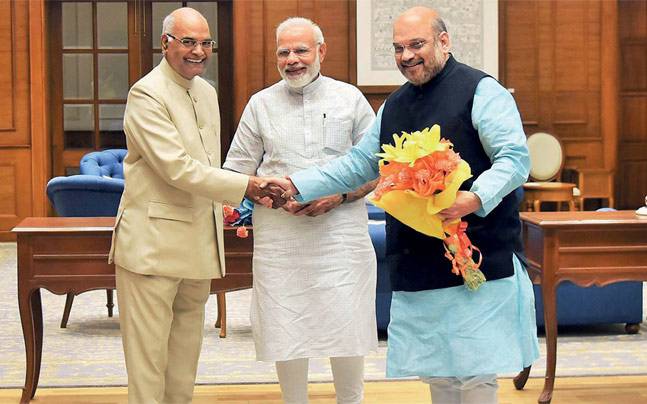 Photo: India Today
Shri Ram Nath Kovind's selection to become the next President of India was a tightly kept secret that only a handful knew. So when this was announced it was total surprise for everyone. Over the broad two month search process, many expected names did the rounds, but Shri Kovind's name was never mentioned. Shri Kovind, from Kanpur in UP, was spotted by the BJP leadership during the run up to the 2014 Loks Sabha elections. He gave up his personal interests to become an MP for party work and to canvas Dalit voters. During the Bihar elections, PM Modi spoke highly of him. So there were some hints but otherwise this decision, while a very good one, came as a total surprise.
Source: India Today
Photo: Google

India will elect a new president in July of this year. Several names are floated around including Sushma Swaraj, our current foreign minister, L.K. Advani who led the NDA alliance before, Mohan Bhagwat who heads the RSS, and several others – India is fortunate in this respect. Sushma has been our best foreign minister, seems to be working pretty much non-stop. There are stories of how she tweeted and instructed her ministry to help estranged Indians in the Gulf and other places from her hospital bed where she was getting a kidney transplant. No names have been made official by any party. But Sushma Swaraj Ji is really capable – continues as a terrific foreign minister, was the leader of the opposition, had been a chief minister, has age on her side and a constitutionalist. Her selection would be an exceptional decision.

Source: Daily Pioneer