Tag: Supreme Court Judgement
Photo: Economic Times
In a major shock, Supreme Court passed judgment in late 2017 that ALL ENGINEERING DEGREES AWARDED THAT WERE AWARDED SINCE 2001, VIA CORRESPONDENCE COURSES ARE INVALID. The judgement was given after it was confirmed with the UGC and AICTE (both government bodies) if the concerned colleges and universities had been given prior permission. But to get what appears to be a simple confirmation have really taken so long and one that now impacts thousands and thousands of students and families. Could the Supreme Court or other Courts for that matter have heard such cases on a priority basis? It seems doubtful that lack of time – over these years – could be a reason.
Source: Economic Times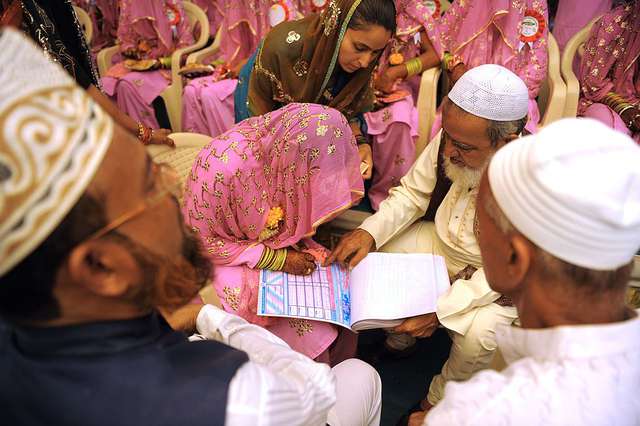 Photo: Swarajyamag
We all can agree that Rape is "sort" of well known. Now our Supreme Court defines it more clearly. Any sex between a man over the age of 18 and a woman (really a girl) below 18 is Rape. Why? Because "a girl under the age of 18 years is a child and hence, does not have the capacities — physical, emotional or mental — to take an informed decision about engaging in sexual intercourse."
Till now there was an exception to this if an underage girl is married to a man over the age of 18. This did not make sense as lot of times girls are allegedly forced into marriage due to various pressures.
With this new SC ruling, it makes it 100% clear that ANY SEX BETWEEN A MALE OVER THE AGE OF 18 WHETHER MARRIED TO OR NOT, EVEN IF CONSENSUAL, TO A GIRL BELOW 18 IS RAPE. REALLY SIMPLE AND MAKES GOOD SENSE.
According to one study, India has a few million girls under the age of 18 who are married. Did they all marry by their own choice or due to pressure or other force? More likely it is pressures & force. This judgment may help future victims. Sadly, it could some communities more than others.
Source: Firstpost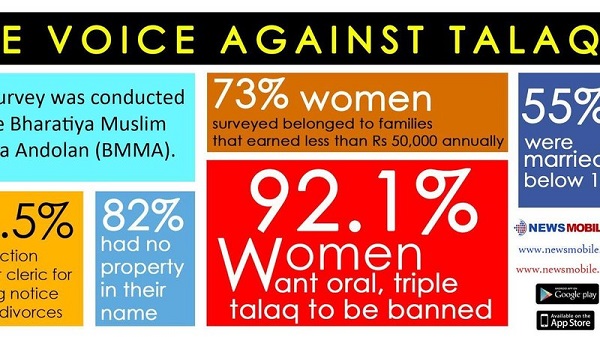 Photo: Google

The nation await the Supreme Court judgement on oral talaq, which is opposed by millions of women. The Government of India joined the petition by Muslim women to see the ban of this practice and even offered stated that they would bring a law to ban this. However, the All India Muslim Personal Law Board, an unelected body which claims to represent all Muslims kept resisting and resisting on the grounds this is a religious practice and cannot be interfered with. Suddenly, the AIMPLB has a change of heart. They have now filed an affidavit with the Supreme Court which states that "ANY MUSLIM MAIN WHO RESORTS TO TRIPLE TALAQ WILL FACE SOCIAL BOYCOTT". This is along with other actions. Obviously the Muslim Board is not just late to the petition being heard by the Supreme Court, but they at least 70 years too late since independence?

Source: Daily Pioneer