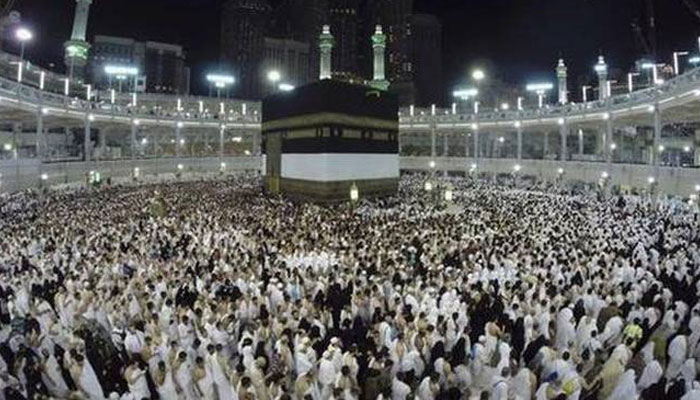 Photo: Zee News
Starting 2018, Government of India has stopped the nearly Rs. 1,000 crore annual Haj subsidy that was used to support the nearly 1.75 lakh Muslims – both men and women to complete the once in a lifetime Haj pilgrimage. This subsidy will now be used for the education empowerment and welfare of girls and women of the Muslim Community – another great development to assist in progress of this community. Some complain that the subsidy was used to support Air India's high ticket prices. But whatever one may say, this government subsidy was critical in lowering travel costs and assist those with lower income levels to complete this pilgrimage. With the end of this subsidy, could we expect more support by the richly endowed AIMPLB (All India Muslim Personal Law Board), the many Waqf Boards around the country and even well to do Muslim to support their community for this pilgrimage?
Source: Zee News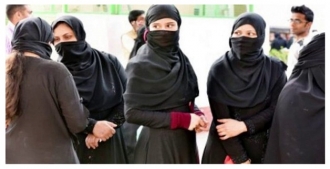 Photo: Daily Pioneer
Many brave women and men among the Muslim community and the public at large have fought to ban Triple Talaq. After decades of fighting, and with strong and unequivocal support of the current NDA government, the Supreme Court has banned the Triple Talaq practice and termed it as unconstitutional – and brought great relief to Muslim women. With so many former secular parties and governments even unwilling to discuss this issue, getting social justice within the Muslim community was hard especially due to the stiff resistance by the AIMPLB – the orthodox All India Muslim Personal Law Board. Most current politicians of the Congress Party, Samajwadi, CPM, CPI, JD(U), JD(S), Trinamool Congress, and on and on only wished to support the orthodoxy, even though the practice is banned in 20+ countries. Polygamy in the Muslim community is already being challenged, and some say a favorable judgement could be next with no prediction on timing. With these landmark development, India should move to a Uniform Civil Code that most countries have.
Source: Daily Pioneer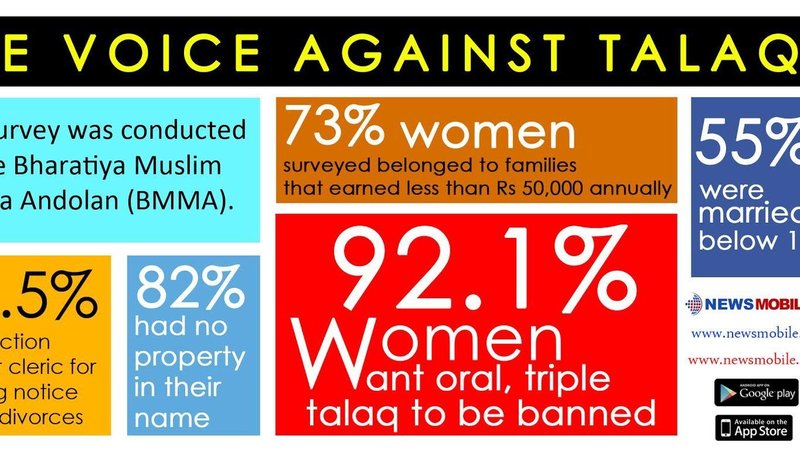 Photo: Change.org

You must hear what the All India Muslim Personal Law Board (AIMPLB) largely an unelected body, recently told the Supreme Court: 1) As Men are better at controlling emotions than women, hence only Husbands have been granted the triple talaq mode of oral divorce; and 2) they also defended polygamy, where a Muslim man can have up to four wives by stating that this was necessary to prevent illicit sex and was a way to protect women. It would be nice to hear women's perspective, but clearly several muslim women organizations are now in the forefront to ban both practices. Triple talaq and polygamy is banned in several countries and even some which are muslim majority, where only courts can grant divorce. So in India, a country governed by a constitution and inviolable right to equality to all, should not this apply to our significant muslim population? Why is the AIMPLB sticking to medieval ideas?

Source: TOI