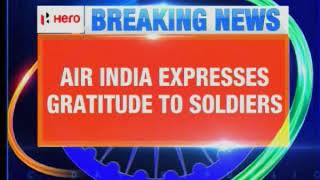 Photo: Google
Air India will give first boarding priority to serving soldiers of the Indian Armed forces – Army, the Air Force and the Navy. Well done Air India. Please extend this privilege to all off duty Armed personnel and also All Para-Military personnel – BSF, CRFP, Indo-Tibetan Border force, and others. They all protect and defend the country and put their life in the line of duty every day.
Source: DNA India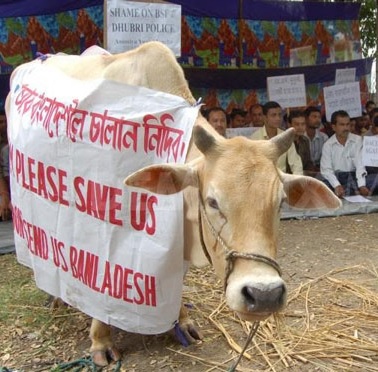 Photo: Google
Cow smuggling, running into lacs of cows, reached crisis proportions along the nearly 4,500 kilometer India-Bangladesh border. Smugglers have dug tunnels, they tie the cows to wooden posts which float as boats, they use bamboo to bend and shoot the cow to the opposite site, construction equipment which extends over the border and lifts the cow, and many other techniques. The border runs through land, flowing rivers and other difficult terrains and it is difficult to make it fool proof. BSF, our main security forces are spread thin. A recent video showed how in 2 minutes, using a flat sliding board, how 5 cows were smuggled to Bangladesh and 5 illegals entered India. At this rate, India could lose most of its cows and crores of illegal Bangladeshis could end up in India. BSF and security forces should be authorized with "SHOOT AT SIGHT ORDERS USING REAL BULLETS, NOT RUBBER BULLETS".
Let us make it very very expensive for the smugglers and the smuggling mafia.
Source: India Today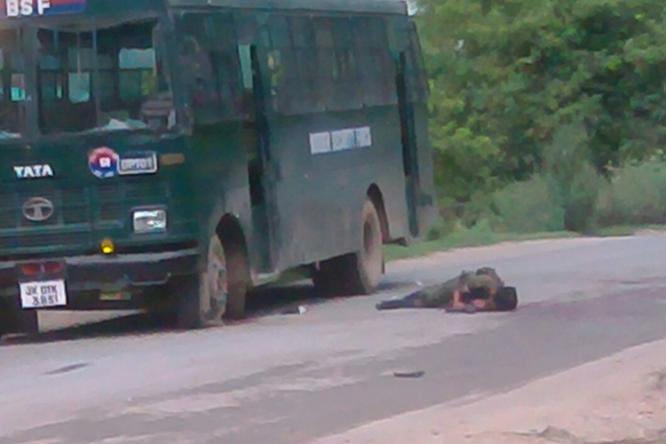 Photo: IBN Live

India's pride: Rockey – the 27-year-old constable of the forces' 65th Battalion emptied his entire magazine containing about 40 bullets when the two heavily-armed militants attacked a Border Security Force convoy and a dark-green bus which had about 30 force personnel travelling in it in Udhampur. The young trooper, a resident of Haryana's Yamunanagar, kept his tactical firing on as the reinforcement reached the spot only after 20 minutes. "He was known as the rock force of the unit. He proved that he lived the true meaning of his name like a hero," BSF said. SADLY … HE DIED SAVING HIS UNIT AND KEEPING US SAFE.