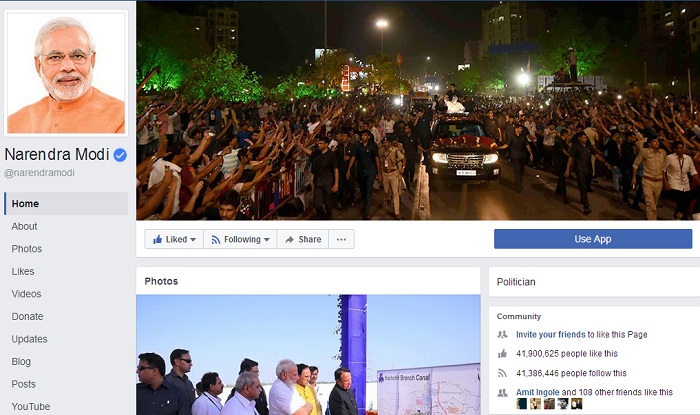 Photo: India.com
Prime Minister Modi had 14 million fans in May 2014 when the current Lok Sabha election results were declared, currently he has 42 million fans or a 3 fold increase in 3 years. At this rate, we can soon expect even 100 million fans or more. And there are crores and crores of shares and post likes. The three most followed Facebook pages are PM personal page, Donald Trump the US president's page and the PMO or the Prime Minister's Office. Because of active social media usage, several ministers and key ministries have active followings, engagement and events. This is amazing as no other country or government of size is so active and proactive with social media interactions.
Source: India.com
OurVoice WeRIndia
1 Jun 2017
Prime Minister Modi said Allah has 99 names and none of them stands for violence. So without naming Pakistan, PM said, "if the spirit and love of Sufism and not violent force of terrorism were to flow across the border (Pakistani one of course), then the whole region will be a paradise on earth, as Punjabi poet Bulleh Shah once said.
Source: NDTV
OurVoice WeRIndia
20 Mar 2016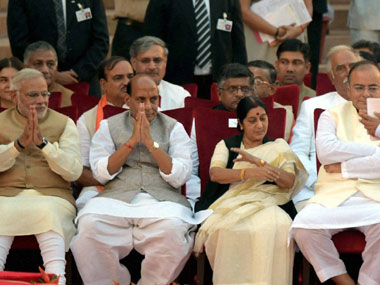 Photo: Google
While Rahul Gandhi is on a vacation and holiday, resting and presumably having a good time, our Prime Minister Modi has told his ministers and high level BJP functionaries not to opt for holiday and work like normal days during the 2016 New Year weekend.
Source: ABP Live
OurVoice WeRIndia
5 Jan 2016