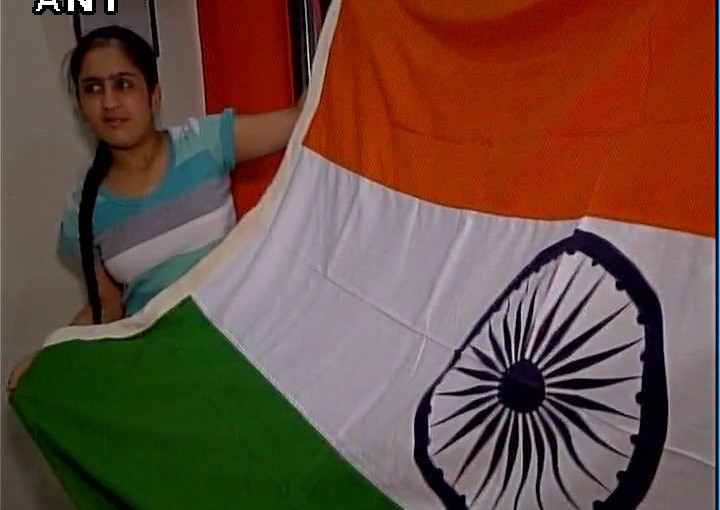 Photo: Jagruk Bharat
15 year old Ms. Jhanvi Behgal said that she will hoist the Indian Tricolour on 15th August in Srinagar. This is a direct challenge to the separatists who seem to find any pretext for agitation, protests and stone throwing. Ms. Jhanvi, who is a little over half the age of JNU's Kanhaiya Kumar to a debate on nationalism but sadly or should we say not surprisingly Kanhaiya never a ccepted or responded. She also expressed total support for the Indian army but is concerned about the growing anti-India sentiment in Kashmir. Surprising our media tried their best to ignore it.
Source: Jagruk Bharat
OurVoice WeRIndia
25 Jul 2016
Photo: Google
Suddenly there is tension in the National Institute of Technology campus in Srinagar, Jammu and Kashmir. Per news reports Kashmiri students were celebrating India's T20 loss to West Indies, arguably a cause for provocation. In response to this as also to anti-national protests by a minority of students in JNU, Hyderabad University and Jadavpur University, non-local students (e.g. Jammu and other regions) gathered and raised pro-India slogans and raised the national flag, but looks like they have been beaten by police (the matter is under investigation) and these students feel their lives are threatened. What is the problem with raising the tricolor or the national flag? How come the JNU protesters –  Kanhaiya Kumar and Shehla Rashid gone into silence mode?
Source: Saharasamay
OurVoice WeRIndia
9 Apr 2016