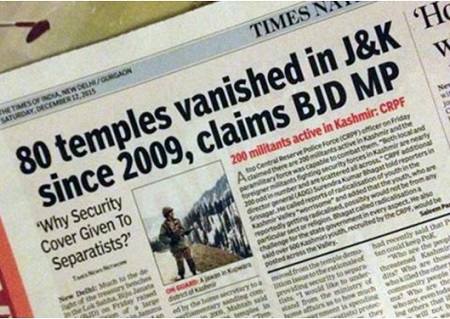 Photo: Sanskriti Magazine
In parliament, Orissa's BJD MP noted that at least 80 temples were missing from the state government"s list. Also more than 3.5 million Kashmiri Hindus and Sikhs were forced out at gunpoint (and had to leave almost everthing) or killed in cold blood. He also was concerned about how much money is being spent for their (separatists) protection in the Valley but also when they come to Delhi.
Source: Sanskriti Magazine
OurVoice WeRIndia
18 Dec 2015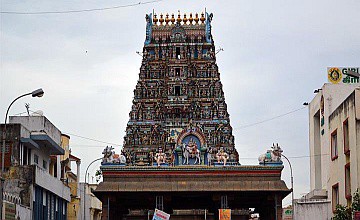 Temples have always been part of the community life. Now with the devastating floods which has disrupted lives of thousands, the famous Kapaleeswarar Temple and thousands of individuals and NGOs have stepped in to provide shelter, free food, and clothing.Chess Grandmaster Vishwanathan Anand who is travelling in Norway has opened his house to flood victims.
Source : India
OurVoice WeRIndia
9 Dec 2015