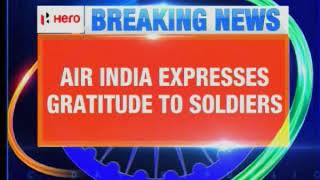 Photo: Google
Air India will give first boarding priority to serving soldiers of the Indian Armed forces – Army, the Air Force and the Navy. Well done Air India. Please extend this privilege to all off duty Armed personnel and also All Para-Military personnel – BSF, CRFP, Indo-Tibetan Border force, and others. They all protect and defend the country and put their life in the line of duty every day.
Source: DNA India
OurVoice WeRIndia
16 Aug 2017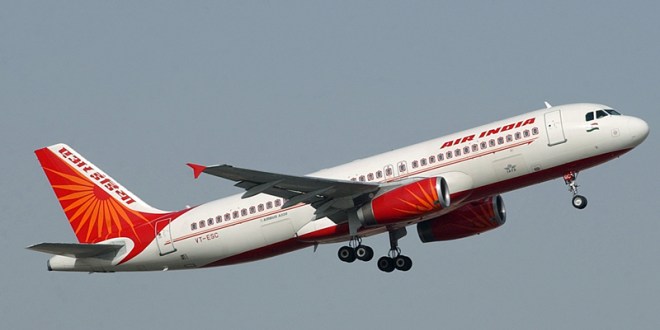 Photo: Siasat
Air India, India's national carrier has announced that it will stop serving non-vegetarian meals to economy passengers ONLY ON DOMESTIC FLIGHTS – or only within India. One reason sited is cost savings as Air India is generating huge losses. But others could be that non-vegetarian food while being more expensive within India, need more care, refrigeration to avoid getting spoilt adds to more cost and risk. So the question is would they lose customers who get upset by this move or will it not make any difference?
Source: Siasat
OurVoice WeRIndia
11 Jul 2017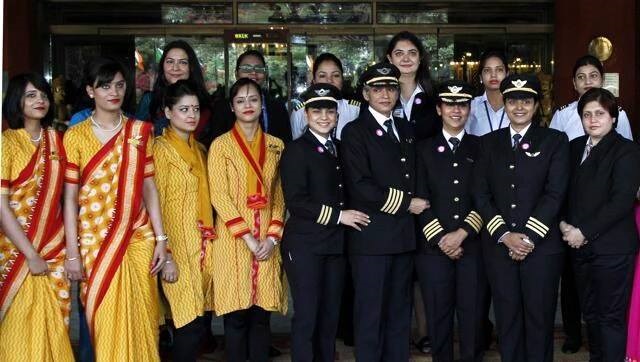 Photo: Google
Air India this past Sunday kicked off the 17 hour Delhi to San Francisco flight, the world's longest using an all women crew. This crew under Captain Shubhangi Singh, consists of cabin crew, cockpit crew, doctor, customer care staff and also the ground staff including the operator, technician, engineer, flight dispatcher and trimmer. Speaking of her current position, Captain Singh said, "You have to work hard. There is no shortcut to success. I come from a modest family, and without any aviation background." By the way, every year, Air India operates all-women flights to celebrate the international women's day.
Source: NewsX
OurVoice WeRIndia
8 Mar 2016