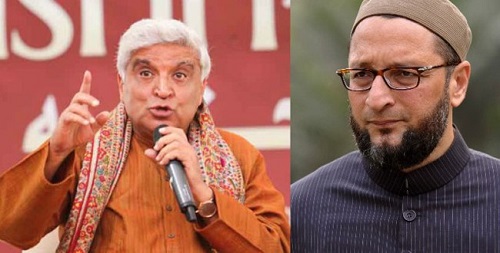 Photo: Google
Angered by Owaisi attention grabbing antics about refusing to say this, muslim organisations in Meerut wrote with their blood "Bharat Mata ki Jai". They went on to say that "saying Bharat Mata ki Jai is hailing the land, women, children and the soldiers. There is nothing Islamic here". Wonder what our secular media has to say?
Source: Satyavijayi
OurVoice WeRIndia
2 Apr 2016
Photo: Google
AIMIM leader and MP Asaduddin Owaisi and some of his party members say they 'won't say Bharat Mata ki jai'. In response Javed Akhtar, Bangladeshi author Taslima Nasreen and Anupam Kher, and others have strongly condemned his statement and said Owaisi should be exposed. If his flimsy reason is that the constitution does not require one to say that, then Javed Akhtar's response was others such as Sherwaniand Topi are also not required per constitution – so why do you wear them?
Source: Zee News
OurVoice WeRIndia
17 Mar 2016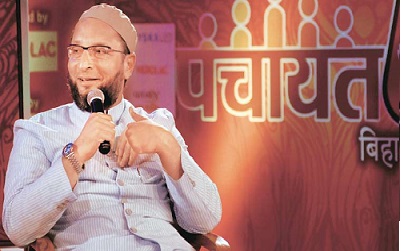 Photo: Google
Asaduddin Owaisi holds JD(U), RJD and Congress — which make up the grand secular alliance — responsible for the Bihar's backwardness. Owaisi alleged that the leaders of these parties used Muslims as a 'vote bank' and did nothing for either the development of the community or the region.
Source: Niticentral
OurVoice WeRIndia
3 Nov 2015