Photo: Google
India will elect a new president in July of this year. Several names are floated around including Sushma Swaraj, our current foreign minister, L.K. Advani who led the NDA alliance before, Mohan Bhagwat who heads the RSS, and several others – India is fortunate in this respect. Sushma has been our best foreign minister, seems to be working pretty much non-stop. There are stories of how she tweeted and instructed her ministry to help estranged Indians in the Gulf and other places from her hospital bed where she was getting a kidney transplant. No names have been made official by any party. But Sushma Swaraj Ji is really capable – continues as a terrific foreign minister, was the leader of the opposition, had been a chief minister, has age on her side and a constitutionalist. Her selection would be an exceptional decision.
Source: Daily Pioneer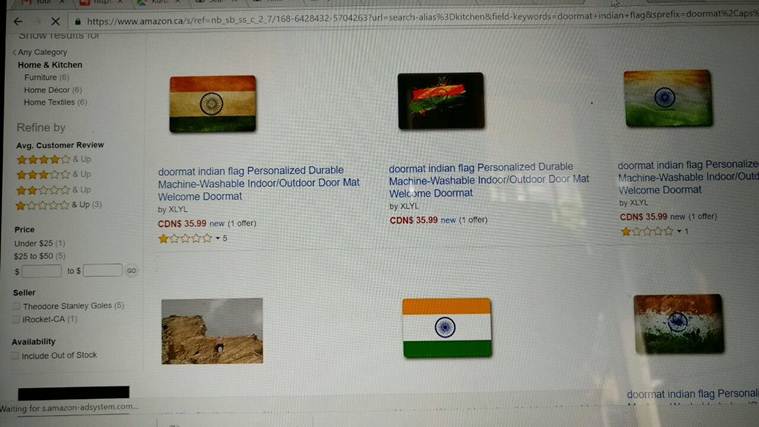 Photo: Google
Desecration of the Indian flag is a serious offence under Indian law. So what was Amazon thinking when their Canadian website was selling doormats of all things resembling the Indian flag. A website is unlike a physical store, so anyone has access to it. As news started circulating on social media, External Affairs Minister Sushma Swaraj sent this tweet, "Amazon must tender unconditional apology. They must withdraw all products insulting our national flag immediately. If this is not done forthwith, we will not grant Indian Visa to any Amazon official, and rescind Visas issued earlier." In response, in really short time, Amazon complied fully. We can be pretty sure, this would not reoccur again also.
Source: Yahoo
Photo: TOI

Honourable Sushma Swaraj Ji, our capable foreign minister has done many great things including – solving hundreds of passport and visa problems, enabled couple to travel abroad on their honeymoon, resolved ill-treatment of Indians abroad, along with other ministers arranged to rescue and bring back thousands of stranded Indians in war-torn countries, and many others. But one woman visiting India to attend a family funeral found out that her husband was cheating on her with a foreign girlfriend. This woman asked Sushma ji to find and punish this errant husband – which Sushmaji politely declined. So our ministers can and really do help with many things, BUT THEY CANNOT SAVE YOU OR PROTECT YOU FROM BAD HUSBANDS (or Spouses) – Indian or otherwise.

Source: TOI