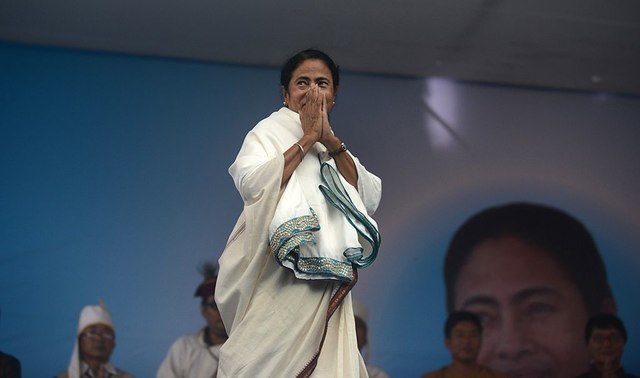 Photo: Swarajyamag
Per reports, Mamata Banerjee has made the communal situation worse by her blatant minority appeasement. By her slience, she has embolded the the minority community to go on the attack at many places across the state. Communal riots happen at regular frequency and hardly any are reported. Mamata placed strict rules on Durga Puja celebrations while hardly any on the minority community, she did not allow permission for community events when only a few members of the minority community protested The Kolkata High court came down hard on her when it said, "the state government seems to pamper and appease the minority section of the public at the cost of the majority section without there being any plausible justification. The state government has been irresponsibly brazen in its conduct of being partial to one community, thereby infringing on the fundamental rights of people worshipping Ma Durga." Some say that Kolkata is emerging as the hub of hard line Muslim activism. There were massive protests about banned preacher Zakir Naik, stipends for Imams and uniform civil code. It may time to remove Chief Minister Mamata Banerjee and impose President's rule.
Source: Swarajyamag
OurVoice WeRIndia
27 Dec 2016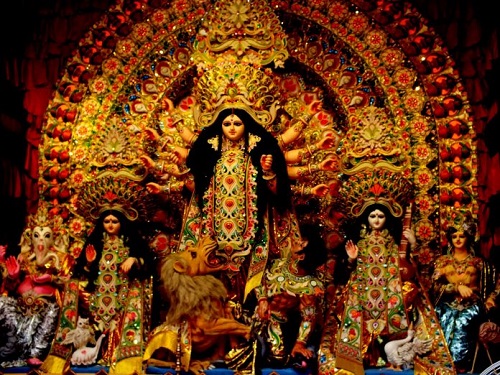 Photo: Postcard.news
News reports like this makes us wonder which India is this. Hundreds of Hindu families living in Hindu majority areas of Birbhum district of West Bengal have been denied the permission to have Durga Puja celebrations due to fear of a few muslim families, per reports from the villagers of this area. Police claim to be a law and order issue but how can anyone be denied to celebrate any festival let alone the biggest festival of the year? And this is the fourth year? Aren't the police suppose to provide security and ensure law and order? Last year Last year West Bengal government banned the processions for immersion of  Durga idols as it clashed with Muharram.
Source: Postcard.news
OurVoice WeRIndia
26 Sep 2016